How to Contact IQ Option Support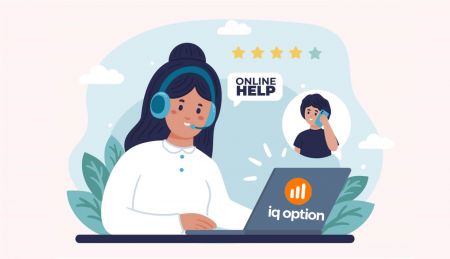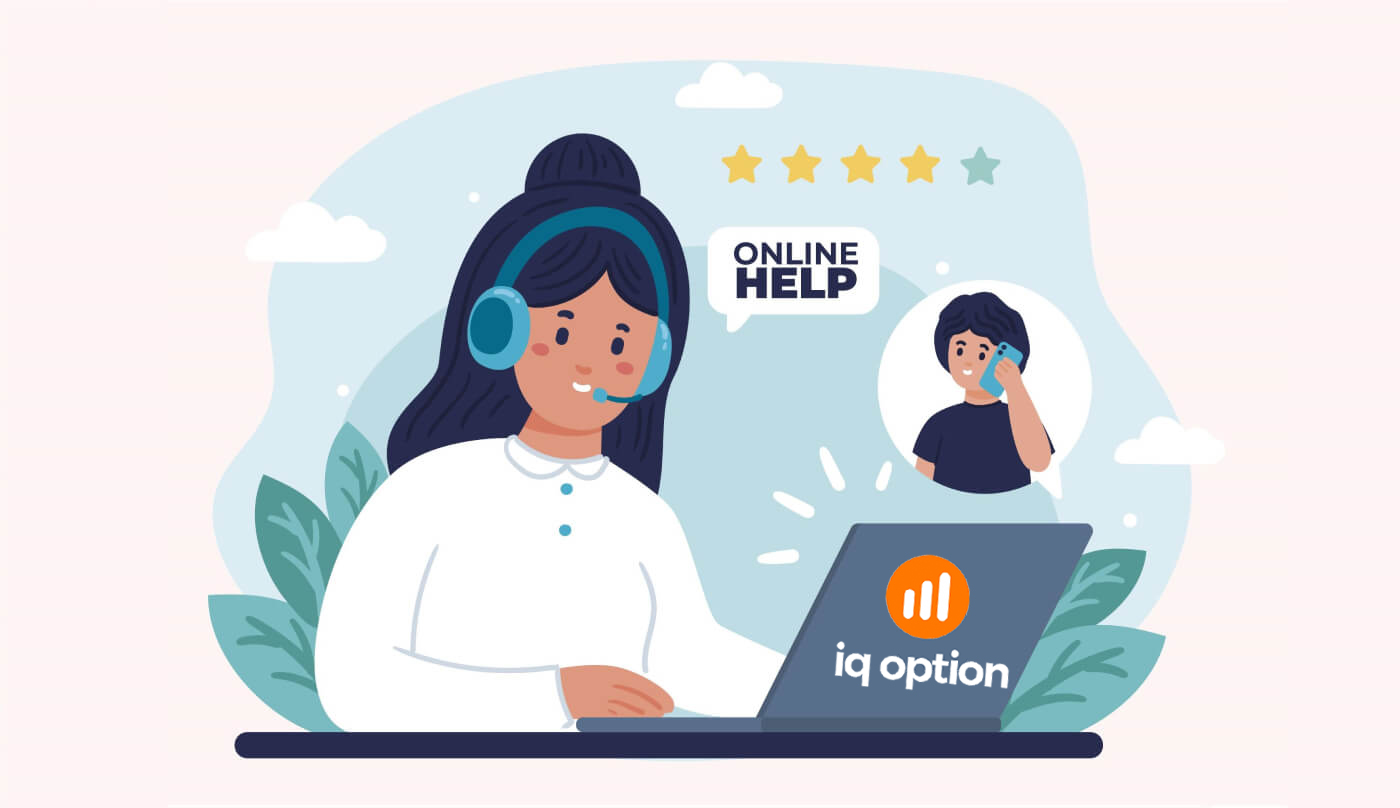 IQ Option Online Chat
One of the most convenient ways to contact IQ Option broker is using online chat with 24/7 support that allows you resolve any issue most fast as possible. The main advantage of the chat is how fast IQ Option gives you feedback, it takes for about 2 minutes to get answered. You cannot attach files to your message in Online chat. Also you can't send your private information.
But you have to register an account to see an Online Chat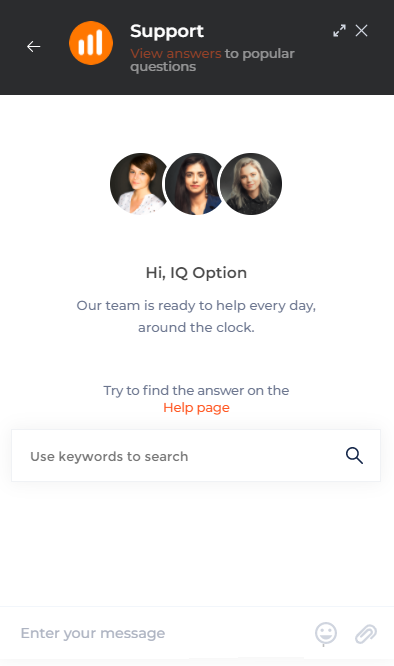 IQ Option assistance by Email
Another way to contact support by e-mail. So if you don't need quick answer for your question just send an email to
[email protected]
We strongly recommend to use your registration email. I mean email that you used for registration on IQ Option. This way IQ Option will be able to find your trading account by email that you used.



IQ Option help by Phone
According to company policy, we do not disturb our traders with outgoing calls, except for the welcome calls that our Fresh Team makes when our traders make their first deposit. Nevertheless, you are always welcome to contact us using one of the following ways:
Call us anytime at:
United Kingdom: +44 20 8068 0760 (London toll rate); +44 80 0069 8644;
South Africa: +27 87 550 21 61;
Australia: +61 261 452 936 (Canberra);
Mexico: +52 18 002 889 985 (Toll-free);
Brazil: +0800 878 3257 (Toll-free); +55 61 3550 0638 (Brasília);
Portugal: +351 882 880 034 (Toll-free); +351 308 807 766 (National);
Argentina: +54 115 173 7455 (Buenos Aires);
Singapore: +65 3163 7458 (Singapore);
Spain: +34 90 086 16 12 (Toll-free); +34 91 123 87 48 (Madrid toll rate);
Chile: +56 442 045 012;
India: +91 000 800 040 13 61 (Toll-free);
Thailand: +66 2 104 07 95 (Bangkok);
Colombia: +57 800 755 0167 (Toll-free)



IQ Option Contact Form
Another way to contact IQ Option support is "Contact Form". Here you will need to fill your e-mail address to receive answer back. Also you will need to fill the text message. Here is the same situation as with the Online Chat you will not be able to attach files.
Using contact form at here:
https://iqoption.com/en/contacts

Which is the fastest way to contact IQ Option?
The fastest response from IQ Option you will get through the Phone Call and Online Chat.



How fast can i get response from IQ Option support?
You will get immediate response if you contact IQ Option by phone. You will be answered in several minutes if you write via Online chat and it will take for about 24 hours to get answered by Email.   



In which language IQ Option can answer?
IQ Option can answer your question in any language you will need. Translators will translate your question and give you an answer on the same language.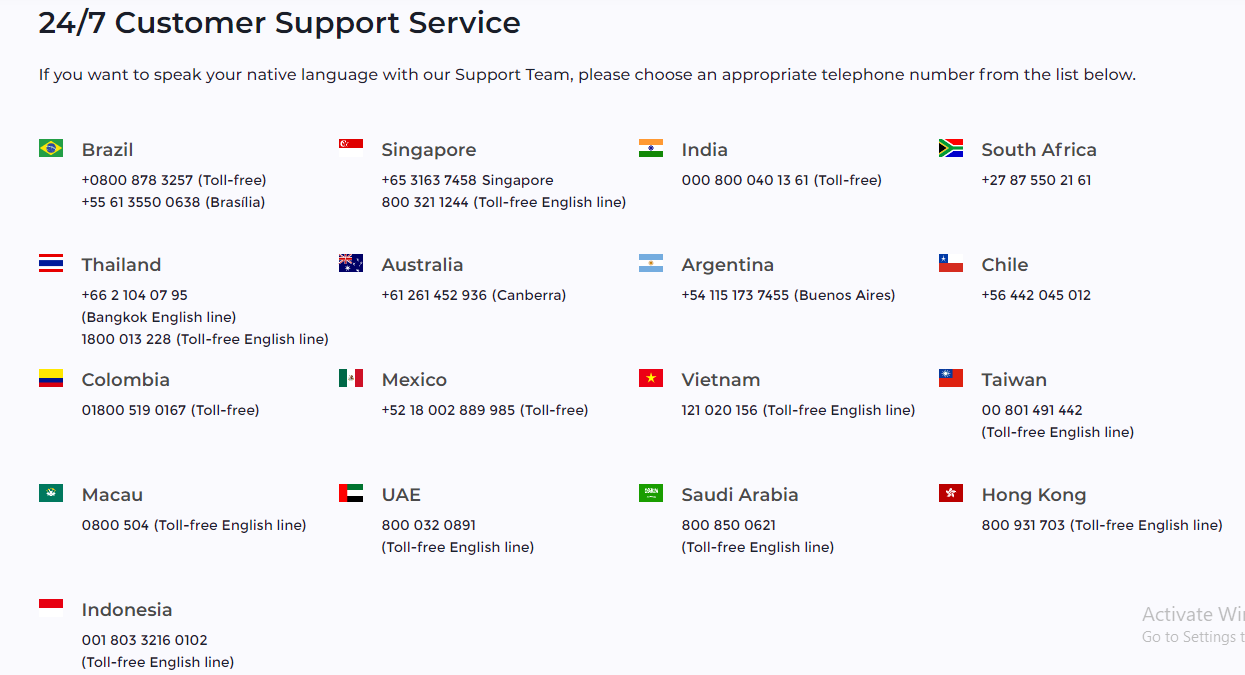 Contact IQ Option by Social Networks
Another way to contact IQ Option support is Social Media. So if you have
or Gmail account you can send message in Facebook, Twitter, Instagram, Youtube or Gmail. You can ask common questions in Social networks, for the serious problems please write on Email
[email protected]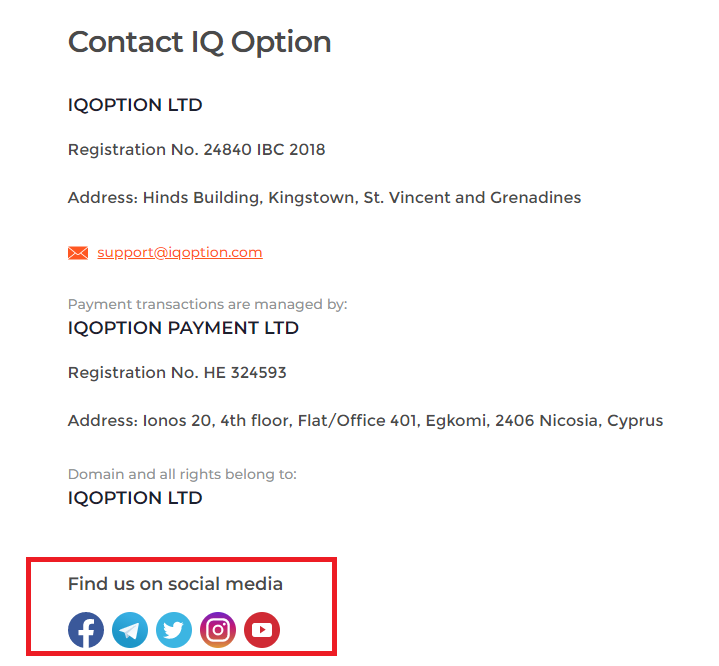 IQ Option Help Center
We have got the common answers you need at here: https://iqoption.com/en/faq/general-questions